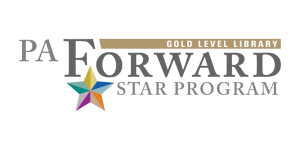 THE LIBRARY IS OPEN for BROWSING
CONTACTLESS PICKUPS are still available during open hours.
Mondays ~ 10 am – 2 pm, 3-7 pm
Tuesdays ~ 3-7  pm
Wednesdays ~ 10 am – 2 pm
Thursdays ~ 2:30-6:30 pm
Fridays ~ 10 am – 2 pm
Saturdays ~ 10 am – 2 pm

CALL 610-287-8360 TO SCHEDULE A PICKUP

            Items must be returned in the book drop next to the front door. 
NOTE: The book drop is for library materials only.  Please remove items from bags before placing them in the blue box.  All items returned in the drop will be quarantined for at least 72 hours before they are checked in.  No overdue fines will be accrued during the quarantine period.
DO NOT place donation books in the book drop.
NO BOOK DONATIONS CAN BE ACCEPTED UNTIL FURTHER NOTICE.